Planning a Disney Trip… Take Two
Posted by: Admin on: April 30, 2020
DisneyDawgs is in the process of re-booking our 2020 Disney World Vacation and we are crossing our fingers that this one will happen.
Our first attempt to get to Orlando was thwarted by the COVID-19 virus and cancelled and we thought that our last change at a family vacation was taken from us.  But, Disney has announced plans for reopening the parks in stages and we are taking a guess that the first stage will take place on or around June 1, 2020.  There will be strict distancing guidelines with only 50% of normal capacity allowed within the parks and extreme changes on how Castmembers and Guests interact.  If all goes well, phase two will loosen up on some restrictions and allow parks 75% of capacity.
After reviewing the guidelines and the estimates of the transmission of the virus after June 1 we decided that the first week of August would allow us the safest and fullest Disney experience that we could have this Summer.
Before re-booking even crossed our minds, we currently have Southwest ticket credits and 6 day Magic Your Way tickets for the four members of my family that we would loose if we do not use them… Well over $3,000.  So we are booking for August.  Don't get me wrong, if it is not safe for my family to travel from Rhode Island to Orlando in August, I will cancel the trip in a heartbeat.  My family's health and well-being is the most important thing.  To be honest, I would not be surprised if the parks are not open at all this Summer.
Well, hoping for the best, this is what we have done so far…
AIRLINE TICKETS
Our original flights from Rhode Island (PVD) to Orlando (MCO) and back home were cancelled in early April.  This gave us a credit for the price of the flights to be used at a later time.  A little heads up for anyone booking flights with Southwest Airlines, if you choose and pay for the Early Boarding Option ($25 ticket) and you cancel your flight, you do not get that money back either as a refund or a credit. So keep that in mind if you are thinking of purchasing this option when flying with Southwest Airlines and you are not 100% sure that you will be on that flight.
So we used the credit and now we have flights books from Rhode Island to Florida.  We fully know that if we do have to cancel our trip that we will again be credited for the amount of the tickets only with a limited time to use those funds.
HOTEL ROOM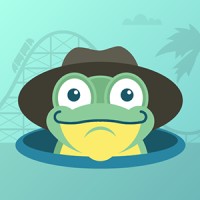 For our original trip, we booked our hotel and tickets through Undercover Tourist.  We saved almost $600 booking through them over going directly through Disney.  My family has been using Undercover Tourist now for over ten years to purchase our park tickets and have never had any problems.  When Disney closed, I was worried because we did not purchase through Disney and thought that it was going to be a hassle to cancel the reservations.  It was quite the opposite.  I sent an email to Undercover Tourist asking what needed to be done.  This was just after Disney closed down and I thought that it was going to take a few days to get a response… Nope, within an hour I had a response letting me know that there was nothing that needed to be done and that we should receive a credit on our next bank statement, which we did.  Undercover Tourist emailed me again to confirm that the credit was issued and to thank us for using them.
With the great customer service that we received from Undercover Tourist, how could we not use them again to book our hotel room.  I also found out that Disney's All-Star Resort has suites…  My family has been going to Disney for fifteen years now and never knew that…  You have to understand, I have two daughters.  My oldest will be 18 at the time of the trip and my peanut will be 16, they are both quite tall (over 5'9″) and not the little girls like when we started going to Disney World.  I knew that having them both sleep in the same bed this year, as we always did, would not work.  It would have resulted in two miserable pups (have you dealt with two teenaged girls that did not have enough sleep, enough said), which would have resulted in one major miserable Papa Dawg. We decided to spend the extra money and get the suite.  Through Undercover Tourist, the suite was not that much more per night than the what we paid for the original room and viewing a video on YouTube, they look quite nice and roomy.  If we do go on this vacation, I will do a full review of the room and let you know if I think that it was worth the extra cost.
TICKETS
Our park tickets have already been purchased and are non-refundable so we will be using them for when we go down in August.  The only issue that I think that we will have is that the tickets were purchased to be used April 15 through April 20.  We are now going down in August and I think that there is a price difference between April and August, but I am not sure what I will need to do for this.  I will try call the WDW-DISNEY phone number and see if they can give me any guidance on this issue.
CAR RENTAL
I will begin looking into car rental prices shortly.  Prices for rentals are quite high right now, I think due to the State of Florida discussing starting to reopen the economy as early as May 4th.  When to rent a car in Orlando is quite a gamble.  You have to really keep an eye on the trends at the parks and if there is anything special going on in the Orlando Metro area.  This is a little different.  I think if people are hesitant going to the parks this Summer, prices will drop as they did in late March and early April.  But if people flock to Central Florida, the price of renting a car could be astronomical.  I am guessing that I test the waters sometime around the second week of June
WHAT'S NEXT?
What's next?  That is a really good question.  I guess that it is based on what the COVID-19 virus does this Summer.  If the outbreaks dissipate like all of the government models suggest they will, then it is full steam ahead and we hope to have a great vacation.  If not, then we will be right back where we started and I will be cancelling the above reservations again.  I hope the latter is not true.
Second to the deaths and illness that 2020 has brought us is the disappointment and confinement that everyone has faced for the past eight weeks.  The cancellation of the remainder of the school year has been disheartening for students, let alone the High School Seniors that have lost their Proms, Senior Activities and Graduations.  Setting up and booking the airline and hotel room last night helped my pups forget about what is going on in the world, even if it was only for about and hour.
This is where DisneyDawg stands on another attempt to visit Disney World in Orlando.  I will keep you up to date on any steps that are taken or any news regarding the opening of the parks.
Thank you for taking the time to read this post.  May you and your families stay safe and healthy through these extraordinary circumstances.